Login
» Forgot pass

Newsletter
Sign up and be the first to know about the latest special accommodation offers!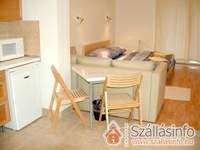 Centrally located guesthouse in the heart of the beautiful capital Budapest, the Agape Guesthouse offers private rooms and apartments that are within walking distance to many bars, restaurants and shops and a convenient starting point for sightseeing. Central location combined with great prices and good quality. We offer free airport pickup, if you stay more than 5 nights.
Árak, foglalás »

We have rooms with bathroom, TV and fridge for 1 to 5 guests and 2 rooms with TV and fridge, where the toilet and the bathroom are joint. Every room has a cable TV and a fridge, some rooms are en suite, if not then the bathroom may be found in the corridor. We also offer 8 apartments for 1 to 4 guests with own kitchen, bathroom, TV and fridge. You can find these nice apartments in our Special Offers.

Autókölcsönzés, fürdőszobás szobák, nemdohányzó szobák, pénzváltás, saját parkoló, TV a szobában.
Friendly staff will be pleased to suggest sightseeing ideas in Budapest and the surrounding areas during your stay. We have our own guest information booklet about the area, but we offer also other tourist information.
Breakfast is possible for 3 €.
Pickup from the airport for 20euro for the car.
Cheap parking facility for your car (8 € a day in our park house).
Please note that we don't have a 24-hour reception so we have to know your arrival time to wait for you at the guesthouse. You can park the car in the garage of the hotel next door for 8 €/day.

The guesthouse is centrally located in the Pest side of the city, 5 minutes from the downtown. There is a metro station (M2) nearby and the main tramline (Tram No. 4 and No. 6) at Blaha Lujza square. One metro stop from Keleti Railway station with the M2 and four tram stops from Nyugati Railway station with the tram 4 or 6.


Árak, foglalás »


Locations in the area (ordered by distance):
Budapest 07. (VII.) kerület
,
Budapest 06. (VI.) kerület
,
Budapest 08. (VIII.) kerület
,
Budapest 09. (IX.) kerület
,
Budapest 05. (V.) kerület
,
Budapest 01. (I.) kerület
,
Budapest 13. (XIII.) kerület
,
Budapest 02. (II.) kerület
,
Budapest 14. (XIV.) kerület
,
Budapest 11. (XI.) kerület
,
Budapest 12. (XII.) kerület
,
Budapest 03. (III.) kerület
,
Budapest 20. (XX.) kerület
,
Budapest 10. (X.) kerület
,
Budapest 15. (XV.) kerület
,
Budapest 16. (XVI.) kerület
,
Budapest 21. (XXI.) kerület
,
Budapest 19. (XIX.) kerület
,
Budapest 23. (XXIII.) kerület
,
Budakeszi
,
Budaörs
,
Szigetszentmiklós
,
Taksony
,
Szentendre
,
Pilisborosjenő
,
Dunakeszi
,
Dunavarsány
,
Fót
,
Nagytarcsa
,
Leányfalu

Szállás ajánló

Villa Tópart
Bélapátfalva

Csomagok
Hegyalja Apartman
Cák

Rövid nyaralás 4 fő részére


4 fő, 4 éj, ellátást nem tartalmaz:

92.000 Ft

(5.750 Ft/fő/éj)
Villa Gabriella
Balatonboglár

-25%

Májusi akció:3-t fizet= 4 éjszakát kap:05.01-05.31.


4 fő, 4 éj, ellátást nem tartalmaz:

114.000 Ft

(7.125 Ft/fő/éj)
További csomagajánlatok »

Facebook